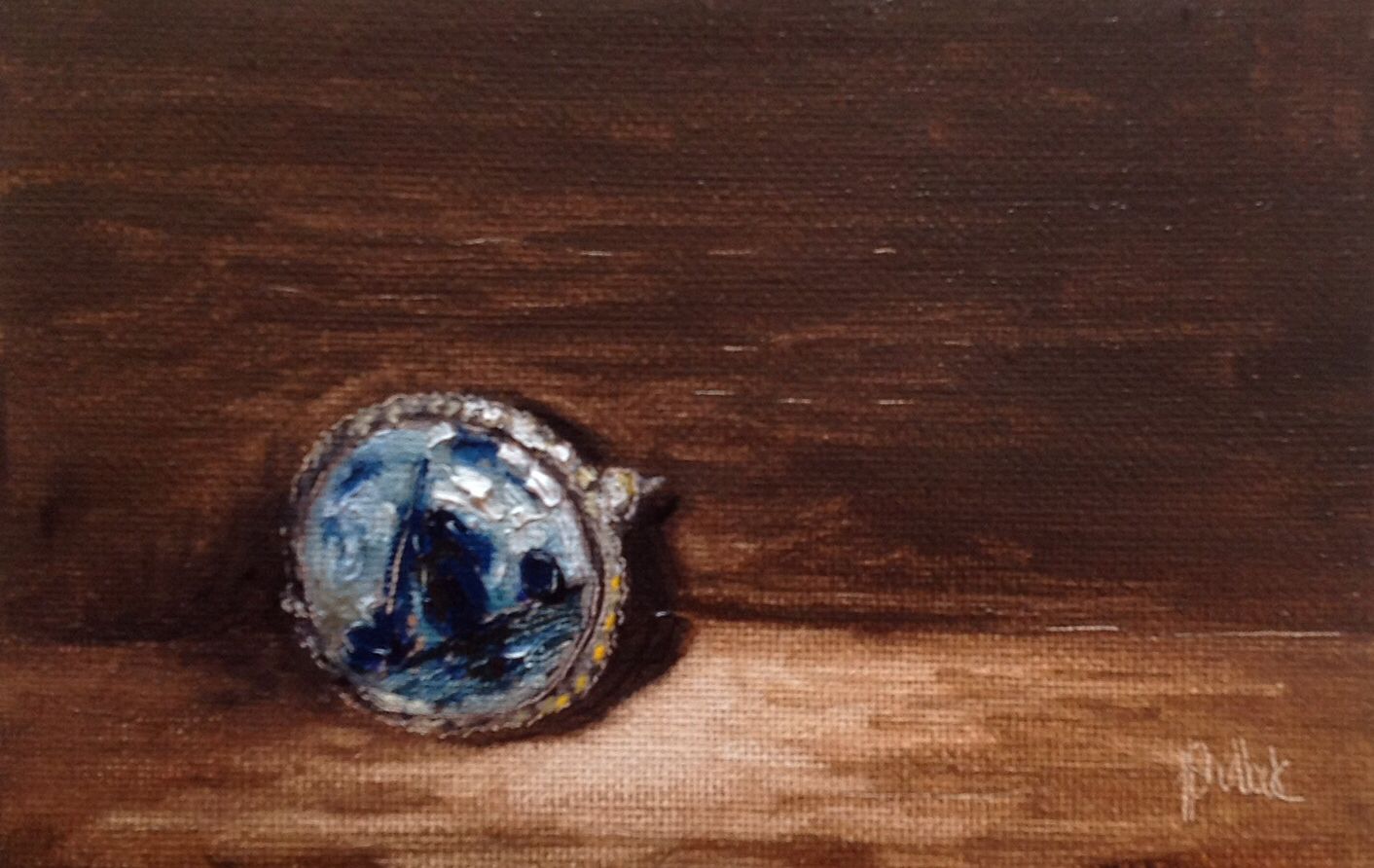 Daily painting #183. 4"x6" oil on primed canvas panel
Last week Monday we walked Kalk bay in Cape Town visiting all the quaint little shops. In a little antique shop huddled up against the train track and shoreline, I found this old blue and white ceramic brooch. I love vintage items and especially love old pieces of jewelry and brooches. I was actually looking for an old mosaic brooch in good condition when I found this one....and I couldn't resist!
183 days of painting little daily paintings means I have now been painting daily paintings for exactly half a year.....who would have thought what started out as a weeks challenge would still be going strong a half a year later!!!! Thanks for all your support, comments and purchases along the way...
Purchase paintings at
Heidi Shedlock Fine Art
(Click the highlighted writing to view gallery of available daily paintings)